Luna Park Sion is a travelling Luna Park that comes to Sion every year in the period mid-march to the end of March. The park stays in place 6 – 14 days before it moves on to Fribourg.
Luna Park Sion is the first stop on the annual tour of the Luna Park in the central and southern parts of Switzerland. The tour starts in Sion and ends in Payerne, visiting 7 Swiss cities in total. You can read more about the Luna Parks in Switzerland here.
Entry price and tickets
Entry price: CHF 0.00 (free)
Ticket price: CHF 2.00 – 10.00 per ride
Opening hours
There are no official opening hours available for Luna Park Sion, but by experience from recent years it will generally have the following opening hours:
| | |
| --- | --- |
| Weekdays | Opening hours |
| Mondays to thursdays | 16.00 – 23.00 |
| Fridays | 16.00 – 00.30 |
| Saturdays | 14.00 – 00.30 |
| Sundays | 11.00 – 00.30 |
Please note that the opening hours above only are indicative and can change due to rescheduling, bad weather etc. On the day of arrival and the day of closure the opening hours may vary as well.
Contact information
Luna Park Sion
Place de la Planta
1950 Sion
Switzerland
Transport
Place de la Planta is a part of the city center of Sion. It is a 5 minute walk away from the train station. There is also parking area at Place de la Planta, but it is often full when events like Luna Park Sion takes place.
In summary; you can take the train to the central station and walk or find a parking nearby and walk. There is also buses ("Bus Sédunois" or "PostBus" operated by CarPostal) that can take you there. You can read more about the public transportation in Sion here.
Gallery
Below you will find some images and videos of Luna Park Sion from recent years.
You can see more vidoes of Luna Park Sion on Youtube.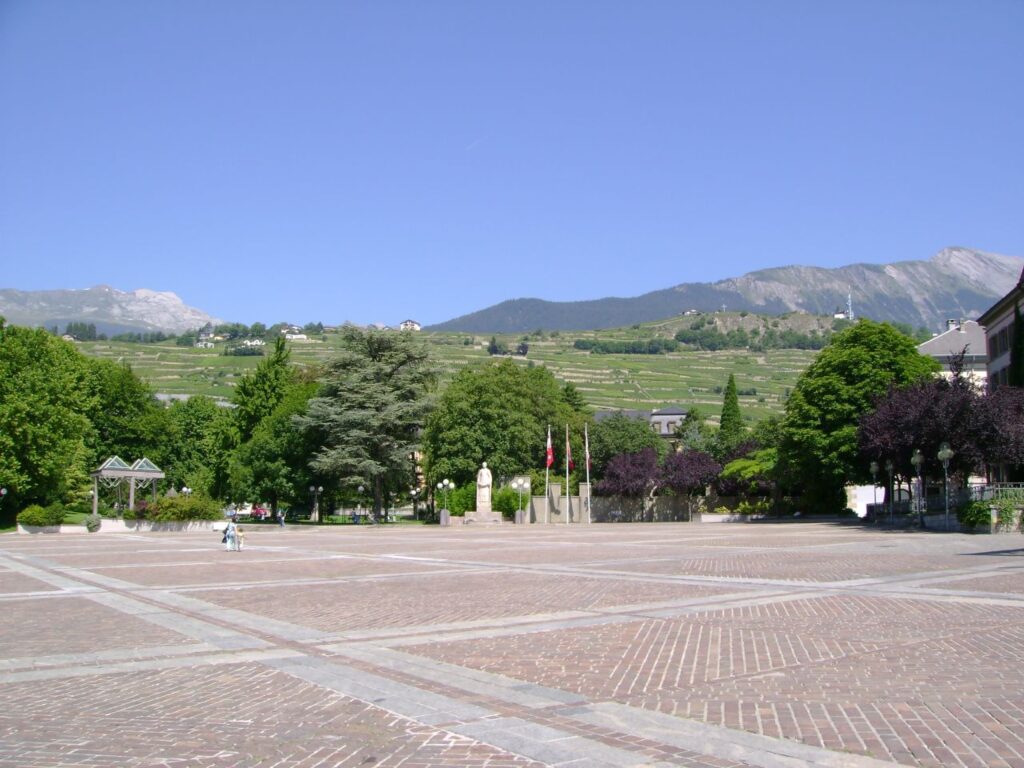 Place de la Plantas in Sion is home to many festive events, including the annual Luna Park funfair in Sion that takes place in March.